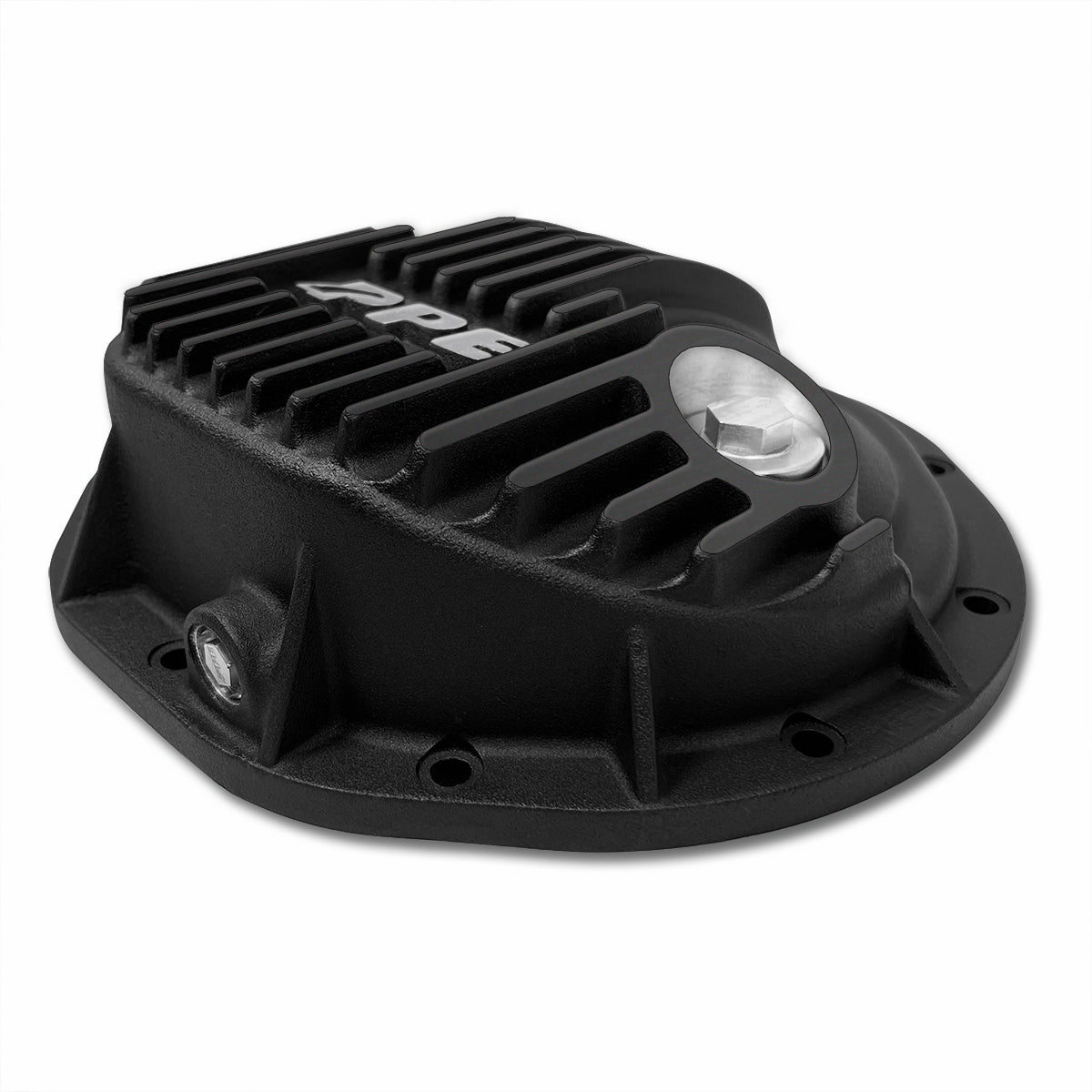 1972-2013 GM K1500 8.5"-10 Heavy-Duty Aluminum Rear Differential Cover
SKU 138051300 SKU 138051300 SKU 138051310 SKU 138051320
Keep your GM rear differential running cool and clean with an upgraded cover from PPE. Made from thick, high-quality A356.0-T6 cast aluminum for strength and optimum heat dissipation.

The beefy PPE differential cover is equipped with internal heat sinks and external cooling fins which increase the pan's surface area as well as thermal stamina. It keeps your differential oil running within its ideal viscosity range, helping extend differential service life. 

To help keep oil cleaner, PPE includes our exclusive fill and drain plugs featuring high-power Neodymium magnets that trap and hold ferrous metal particles that are harmful to the gears.

This product is backed by our limited lifetime warranty.

Thick A356-T6 heat treated cast aluminum construction
Fluid capacity increased by half a quart
External fins maximize cooling performance and add strength
Triangulated gussets add rigidity to gear housing
Oil scrapers prevent excessive churning: reducing heat, oil aeration, and power loss
High-power neodymium magnet-equipped, billet stainless steel service plugs
Limited lifetime warranty
1972-2013 GM K1500 8.5"-10 Heavy-Duty Aluminum Rear Differential Cover